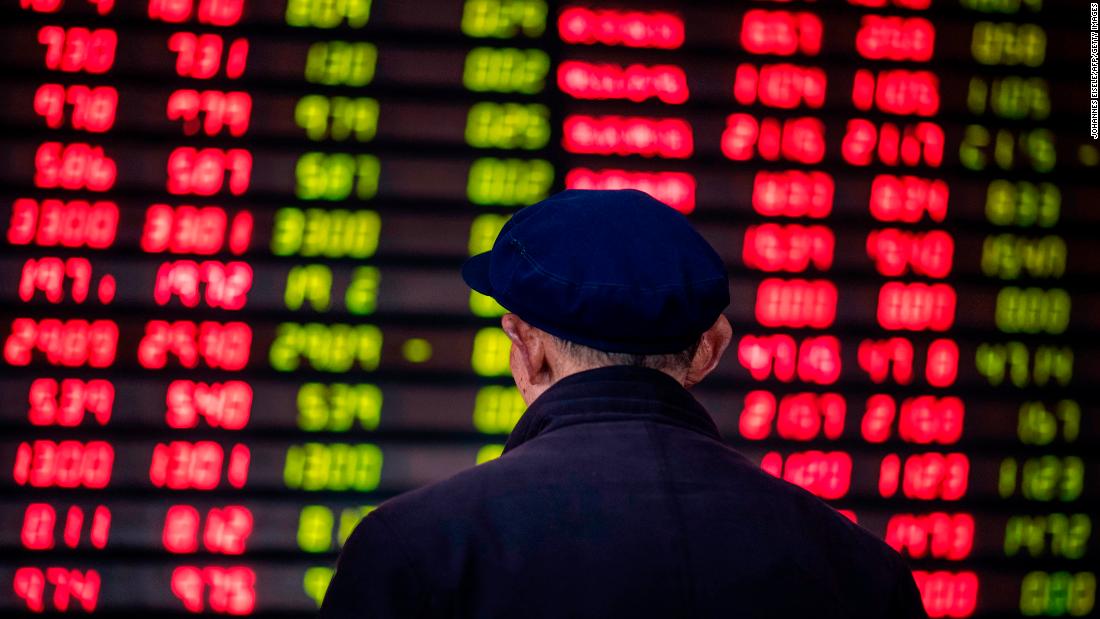 Hong Kong (CNN Business)Stock markets around the world climbed Friday on optimism about a potential ceasefire in the trade war between the United States and China.
The positive momentum started after US President Donald Trump on Thursday talked up the prospects of a deal on trade with Beijing after speaking with Chinese leader Xi Jinping by phone. Trump
said
on Twitter that talks were "moving along nicely."
Asian markets then added to their gains after Bloomberg News
reported
that Trump has asked US cabinet officials to draft a possible trade deal with China ahead of a planned meeting with Xi at the G20 leaders summit in Buenos Aires later this month.
A spokesperson for China's Ministry of Foreign Affairs confirmed on Friday that Trump and Xi had made progress during a "deep discussion."
"I hope teams from both sides can implement the agreements achieved by the two countries' leaders," the spokesperson said.
Amid the buoyant mood, China's beaten down currency, the yuan, rose about 0.4% against the dollar. Major European markets gained around 1% in early trading, and US stock futures were up nearly 1%.
Investors may now be letting their hopes get the better of them, according to some market watchers.
"This seems a perfect way to ensure equities rally into election day, put Xi into a box in terms of what is expected of him in the terms of the deal … and then have someone to blame when the deal then falls through," Every said in an email.
The Trump administration says it's trying to pressure Beijing to make deep changes to its economic policies, accusing it of overseeing the theft of US intellectual property and unfairly boosting Chinese companies through aggressive industrial programs.
Analysts are highly skeptical that China will agree to major changes that would address the US concerns — especially at such short notice.
"These are longstanding structural issues within the Chinese economy and cannot be reversed overnight," said Logan Wright, Hong Kong-based director of China research at research firm Rhodium Group.