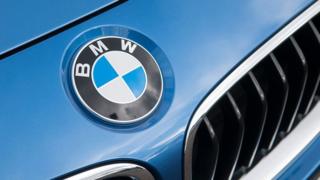 A man had his car seized and destroyed while he was in hospital after "maladministration" by a council.
After having surgery, the car owner discovered Flintshire council had incorrectly classified his BMW 323 as abandoned and had it crushed.
An ombudsman report said there was no evidence the council tried to identify the owner, while the man whose car it was called it "utter ineptitude".
The council must pay him £2,750 for his car and the time taken to resolve this.
Steve Jones, chief officer for streetscene and transportation at Flintshire Council, said it accepted the recommendations in the ombudsman's report and would act on them.
The owner of the BMW, referred to as Mr G, paid £14,000 for the British racing green car in 2004 and spent £2,500 on a new engine and braking system.
In November 2016, he went into Wrexham Maelor Hospital for ankle surgery and when he returned to his flat in Flintshire three days later, his car had vanished from his parking space.
It had been declared off the road and was parked outside the registered address.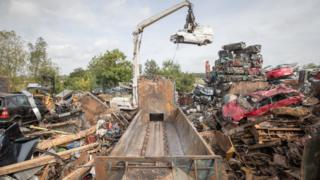 After reporting his missing vehicle to police, officers investigated and discovered what had happened to his car.
A council officer claimed a search of the DVLA's vehicle database did not identify the vehicle's registered keeper, but the ombudsman's report said there was no evidence of such a search being logged.
The authority was also unable to provide evidence it had issued a statutory notice informing the landowner of its intention to remove the vehicle.
Mr G said after the council's insurers refused to pay out on his claim, the authority "shut up shop and denied responsibility".
He also said he had about £2,000 worth of tools in the boot.
"I was utterly horrified and so confused because I couldn't understand why they took away a vehicle that was registered to me at my address," he added.
Public Services Ombudsman for Wales Nick Bennett said: "This is as classic a case of maladministration as I have witnessed in four years of office."
Mr Jones added: "Officers have conducted a full review of the processes for dealing with abandoned vehicles, and measures are now in place to prevent re-occurrence."