Small but very aggressive cancer has been operated on, but recovery forces songwriter to pull out of tour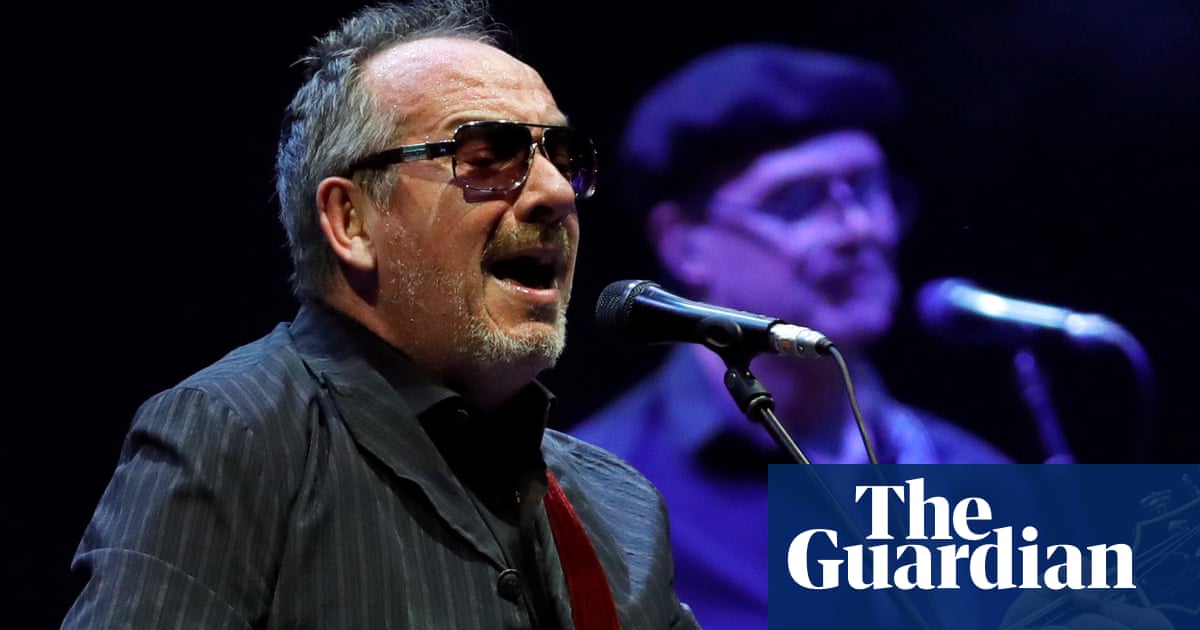 Elvis Costello has revealed he was recently diagnosed with a small but very aggressive cancerous malignancy and has cancelled tour dates while he recovers from the subsequent treatment.
Writing on his website, the singer-songwriter said: Six weeks ago my specialist called me and said, You should start playing the Lotto. He had rarely, if ever, seen such a small but very aggressive cancerous malignancy that could be defeated by a single surgery. The message is the first time Costello has revealed he has cancer. He added: I was elated and relieved that our European summer tour could go ahead.
Having been told he would need three to four weeks of recovery, Costello began the tour, and played a number of concerts across Europe. But he has been advised to cancel the remaining dates by his doctor. The spirit has been more than willing but I have to now accept that it is going to take longer than I would have wished for me to recover my full strength, Costello said, adding apologies to fans who bought tickets for the cancelled concerts, who are told they should go to point of purchase for refunds.
He alluded to the nature of his cancer which is not specifically named by addressing his male fans: Gentleman [sic], do talk to your friends youll find you are not alone seek your doctors advice if you are in doubt or when it is timely and act as swiftly as you may in these matters. It may save your life. Believe me, it is better than playing roulette.
Elvis Costello is one of the UKs most celebrated songwriters, starting out in the late 1970s by channelling the energy of punk into classic, melodic songcraft, and going on to define the new wave sound. As well as releasing 24 solo albums, he has collaborated with figures including Burt Bacharach, Allen Toussaint and hip-hop band the Roots.
In his statement he also announced a magnificent new record of which we are truly proud, recorded with his band the Imposters, and planned for release in October. His previous record with the band was 2008s Momofuku, and it will be Costellos first new music since his Roots collaboration, Wise Up Ghost, in 2013.
Earlier this year, though, marked the first time versions of songs Costello recorded with Paul McCartney had been heard. These include demos they worked on for McCartneys 1989 solo album Flowers in the Dirt, some of which Costello later recorded himself. In the continuity of Paul McCartney collaborators, Costello said on their release, Im the person that stands between Michael Jackson and Kanye West and Rihanna. You just didnt know that about me. And thats a pop fact with which you can probably win a bet.